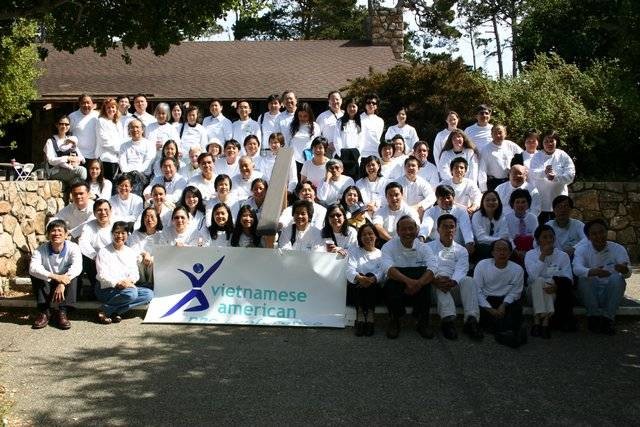 Dear Colleagues,
Eleven years ago, I walked into the first gathering of the VANGO Network without knowing much about many of you or your organizations. Today I am proud to continue to be part of this Network and still working tirelessly on behalf of many members and non-members alike to engage in collaboration, sharing resources and networking. 
I invite you to come back to Asilomar this May 30, 2015 to discuss:
The effectiveness and impact of your work in Vietnam
The type of collaboration or partnership that has worked for your organization
Your expectation for the roles and services of VANGO Network to your organization
Other topics for discussion:
Rethinking Scholarship – Beyond the traditional impoverished family and good grade pre-requisite
Innovative ways for Social Enterprise – Beyond non profit and bottom line for a sustainable economy and environment
From Mobile Medical Mission to Public Health – Training a new kind of workforce of healthcare professionals, school/institution personnel and caretakers/parents 
We will have an update on the work of the late James Do Ba Phuoc with the Vietnamese Nôm Preservation Foundation (VNPF). He is the co-founder of VNPF, VNHELP, Pacific Links Foundation, and the VANGO Network. Their books theNôm dictionnary printed in true type will be available for purchase. 
Please save the date!
Saturday, May 30, 2015
11:00 AM – 06:00 PM
Asilomar Conference Grounds
800 Asilomar Avenue, Pacific Grove, CA 93950
Registration here – Members $25, Non-Members $50 
For hotel lodging reservation, please book directly with Asilomar.
Join us in the planning committee. Send us your concerns.  
Are you interested in sponsoring the BBQ lunch? 
Be a Member – General Membership $100. Academia and Student Association $50 
Detailed agenda will be posted later
Saturday, May 30, 2015

11:00 AM – 12:00 PM

 Registration, Meet & Greet and Food Prep

12:00 PM – 02:00 PM

 BBQ Picnic
02:00 PM – 

06:00 PM

 General Members and Non-Members Meeting
Sunday, May 31, 2105

08:00 AM

 – 

03:00 PM

 Board of Directors Meeting
Find out more about the details of the historical event of the first conference in 2014
I am looking forward to meet you at this beautiful coastal resort and conference ground.
Best,
Cathy Lam
Secretary
Program Director
HIPE Co-Director
VA NGO Network
714 330 3589